Pigment Dyes Manufacturer, Supplier & Exporter  In India
Our company is known for providing the best quality Pigment Dyes that also at the cheap price. We are providing the quick and on time solution for the different types of the Pigment Dye located locally and the nationally for our customers.
The operations are manner in state-of-the-art technical production facilities located in Ahmedabad, Vadodara, Surat, Nadiad, Jamnagar, Rajkot. Our clients trust us for reliable testing, reliable quality and timely delivery. We meet international standards, environmental system and provide support services by 24*7.
Call us or enquire us for more details.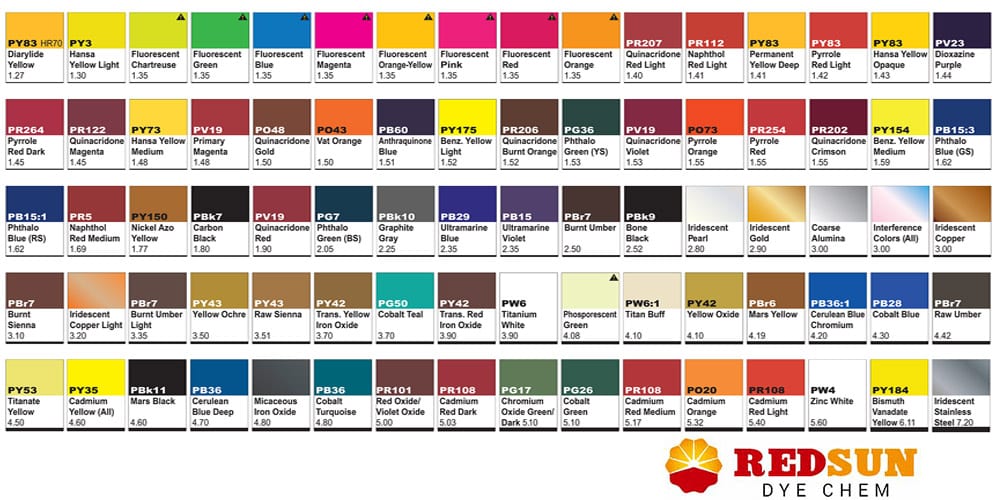 Range of Pigment Dyes:
Phthalocyanine Pigment
Organic Pigments
Food Dyes & Lake Colors
Dyes for Soap & Detergent
Inkjet Dyes
Plastic Dyes
Features of Pigment Dyes:
Pigment Dyes are Eco-friendly
High purity Pigment Dyes
Precisely processed dyes
Also available in Multiple colors