Basic Dye Colors Overview with Features & Products
Redsun Dye Chem is a best basic dyes manufacturer in India recognized for providing cutting edge products to businesses operating in unusual verticals. We have got a highly residential infrastructure that we can use for the research, cultivation and development of top grade Basic dye Colors that can be utilized for our clients. Basic dyes are cationic dyes which attribute the synthetic dyes that act as bases.
Our basic dyes vary greatly in color and you can definitely get any kind of shade that you are looking for. Whether you are appearing to get dyes for textiles or for any further type of industrial and commercial application, you can rely on us for receiving you the perfect products. The Basic dyes are also useful in the production of bright and deep shades and they demonstrate superior light and wash fastness. Their tradition provides similar effect to that specified by direct dyes and need application in very specific quantities.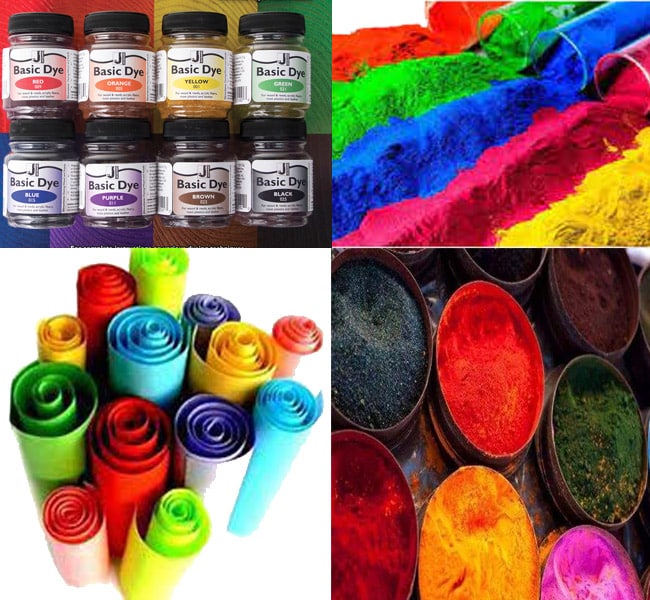 Features:
Weather resistance
Accurately processed
Eco friendly
Our Strong Products as listed below,
Malachite Green (Powder & Crystal)
Auramine 200%
Rhodamine B 540%
Basic Blue 26

COLOUR
Product Name
GREEN
MALACHITE GREEN
VIOLET
METHYL VIOLET H/CONC
RHODAMINE B 540%
YELLOW
AURAMINE OH CONC
AURAMINE O CRUDE 200%
BROWN
BISMARK BROWN R
BLUE
VICTORIA BLUE POWDER
GREEN
BRILLIANT GREEN